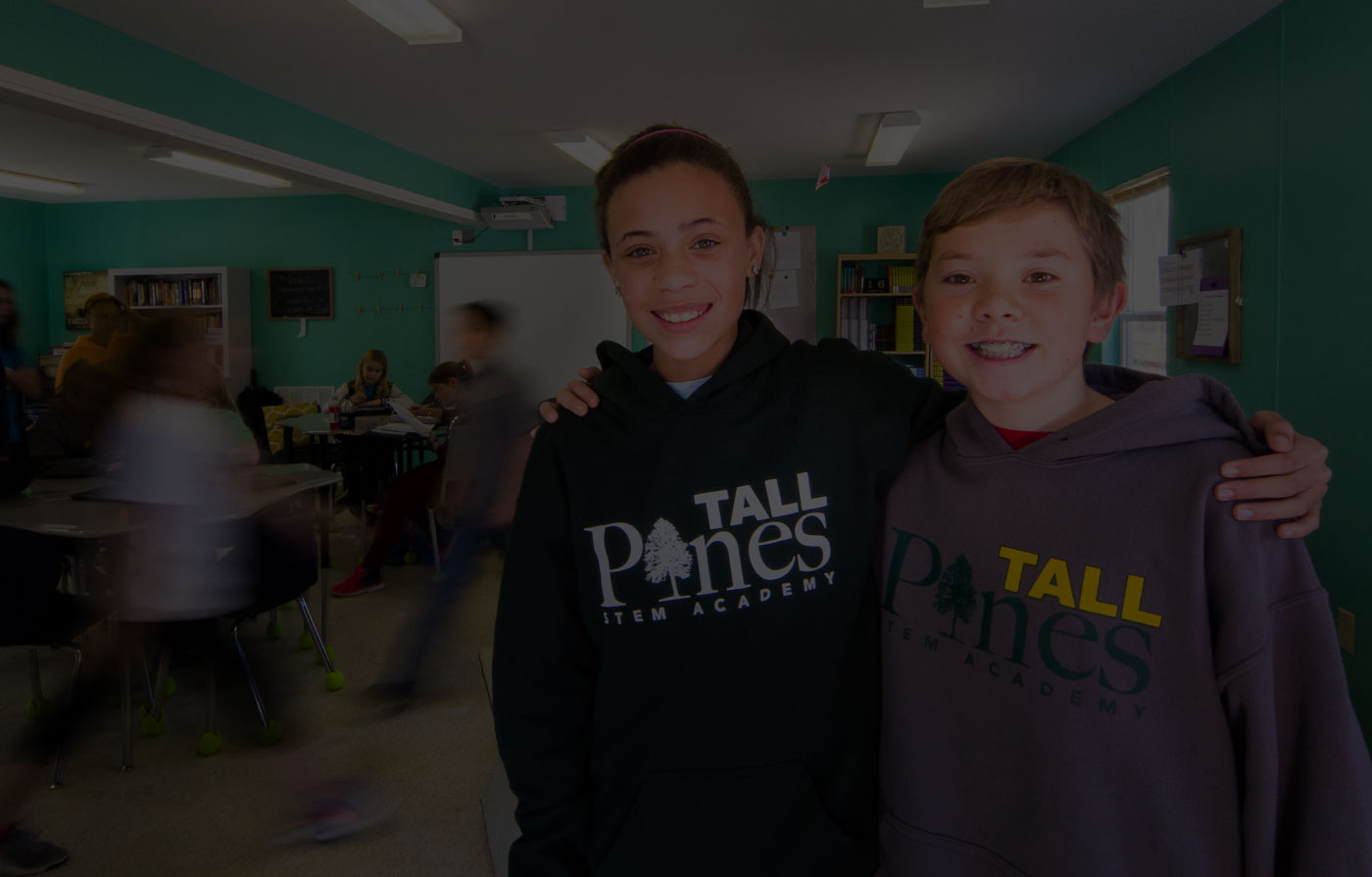 Training Tomorrow's Leaders Today
We prepare students to succeed in whatever field they choose. Our experiential approach lets each child learn and grow in personal, fun ways.
Rising 5th Grade Summer Reading Challenge
2023 SC STATE TESTING DATES ANNOUNCED
Tall Pines will hold mandated state testing on the following days: SC READY ELA 1 on May 16, 2023; SC READY ELA 2 on May 17, 2023; SC READY MATH on May 23, 2023; SCPASS on May 24, 2023; ALGEBRA 1 EOC on May 25. Parent information on testing can be found in the link below.
Parent Testing Information
2023-2024 School Calendar Released
2022-2023 Bell Schedule
Parent Contract & Family Points Program Tracking Sheet
Prospective Students

Want to predict the future? Look no further than our youngest citizens. Now more than ever we must train, teach, mold and mentor tomorrow's leaders. Tall Pines STEM Academy is a public charter middle school with a unique student-centered curriculum.
Learn More about TPSA

Current Students

Looking for upcoming events at TPSA? Check out our calendar for all the latest news and activities.